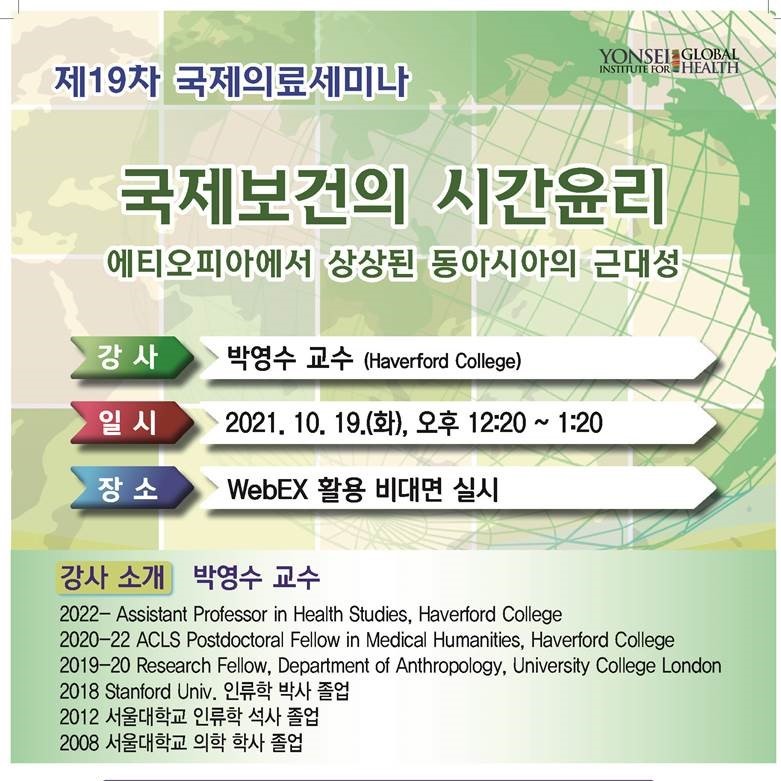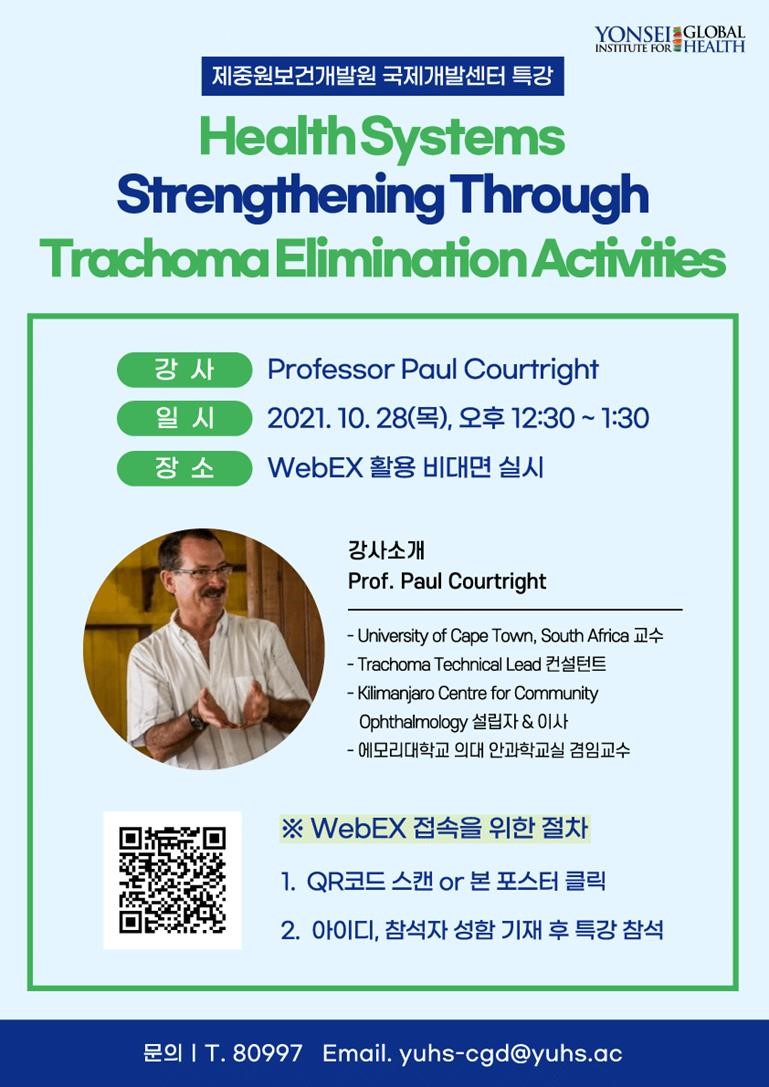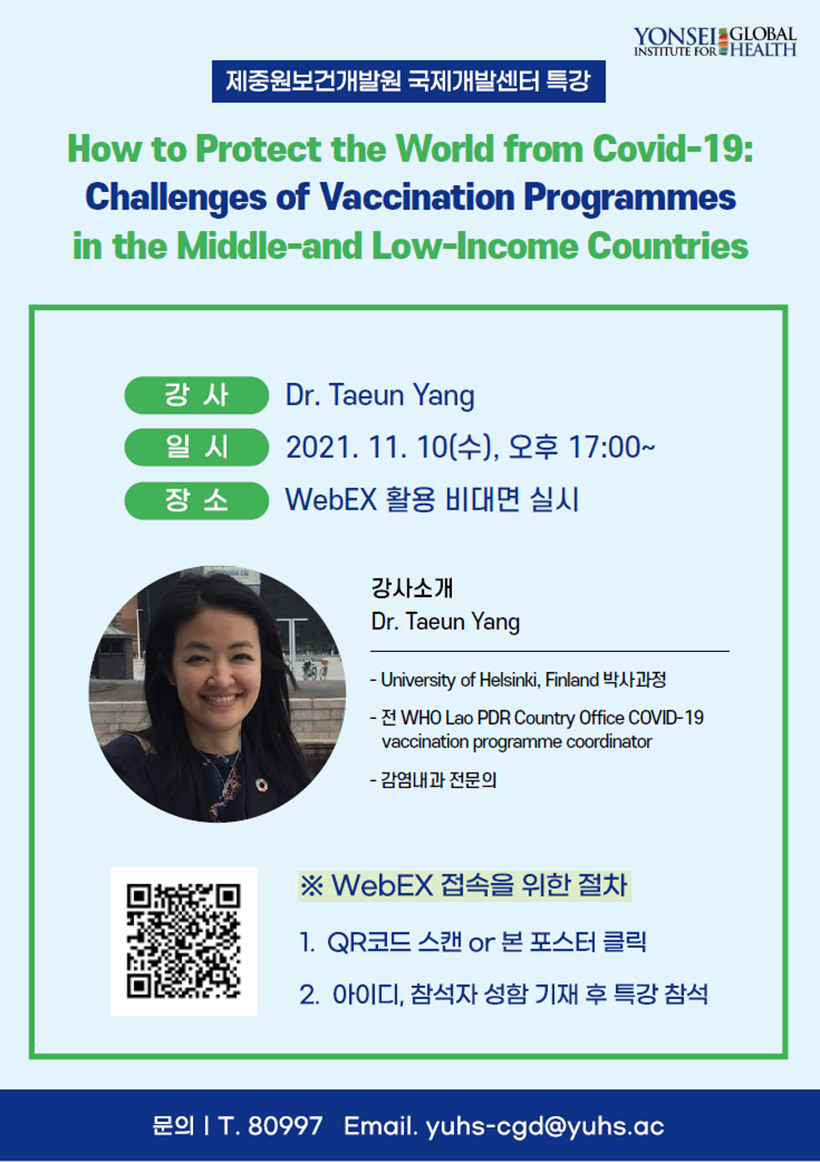 Center for Global Development has opened special lectures and seminars in October and November.
The 19th Global Development Seminar was held at October 19, 12:20pm. Prof. Young Su Park, Visiting Assistant Professor and Postdoctoral Fellow in Medical Humanities at Haverford College, gave a lecture on the topic of "Time Ethics of Global Healthcare : Modernity of East Asia imagined in Ethiopia."
In addition, there were 2 special sessions held by Center for Global Development.
Prof. Paul Courtright gave a lecture on "Health Systems Strengthening through Trachoma Elimination Activities," at October 28, 12:30pm.
Dr. Taeun Yang spoke about "How to Protect the World from COVID-19 : Challenges of Vaccination Programmes in the Middle- and Low-Income Countries," at November 10, 5:00pm.
Due to the COVID-19 circumstances, the lectures and seminars are held through WebEx.