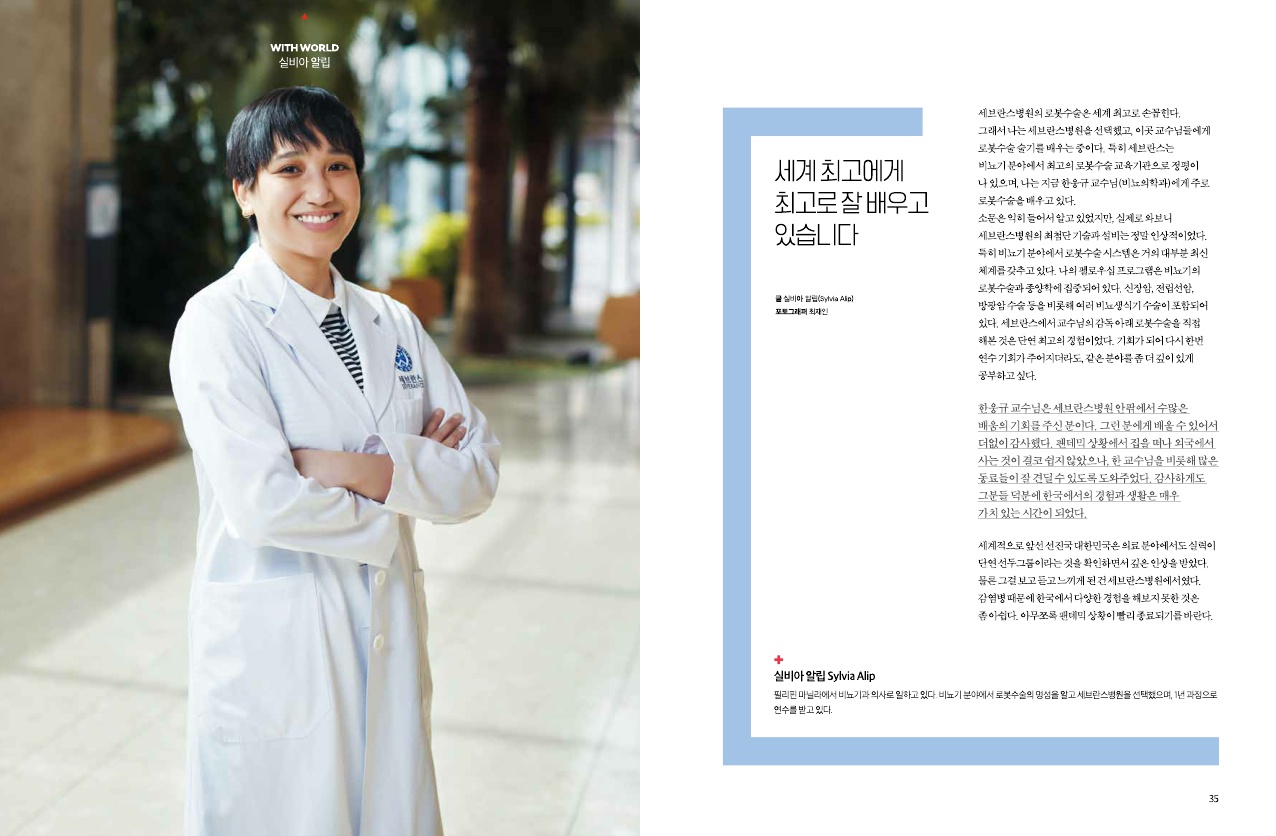 1) Please introduce yourself.
Sylvia Alip. I have no family members who live in Korea, currently. I have a mother, father, and brother in the Philippines currently. I am 31 years old.
2) Where is your working place back in your country and what is your specialty?
3) How did you get to know Severance? Why did you choose Severance as your training hospital?
4) How long is your training period in Korea?
One year
5) Which area did you focus on during your fellowship at Severance?
6) What is the most impressive feature of Severance Hospital?
The state-of-the-art technology in Severance Hospital is most impressive. In my field, most especially, latest models of the robotic systems for patient surgery are all available
7) What are the specific contents of your fellowship program at Severance?
My fellowship program is focused on Robotic Urologic Oncology. This includes surgery for kidney, prostate, bladder cancer, and other genitourinary surgical operations.
8) What was your first impression of Korea?
Knowing Korea to be a first-world country, I was of the impression that the country was technologically-advanced, especially in the field of medicine.
9) What is the best memory so far during your stay here?
10) Who are you most thankful for at Severance (who helped you the most) & why?
I am most thankful for my co-fellows who have made my experience worthwhile. Living in a foreign country during a pandemic is not easy, but they have made it so. I am also thankful for my mentors, especially Dr. Han who has given me numerous opportunities for learning in and outside of Severance Hospital.