Global Medical Education Development Working Group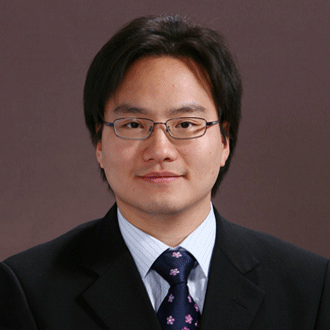 Sangchul Yoon, M.D., Ph.D.
Vice Director, Center for Global Development
Research Associate Professor, Dept. of Medical Humanities and Social Sciences
College of Medicine, Yonsei University
Profile
I have an expertise in the implementation of public health projects, and my ability is connecting the clean bench to the actual field output as a process of the evidence generation. I have a board certified ophthalmologist, and I have received specific training and education in cornea, and preventive ophthalmology.  
 From 2009, I have enthusiastically engaged operations related to the betterment of the health status of people in the low and middle income countries (LMICs) in order to improve their accessibility to health services. As a PI or co-Investigator of several humanitarian research grants, I also have co-founded Project BOM, in order to operate global health projects in Malawi, Bangladesh, Nepal and Vietnam while utilizing mobile health (mHealth) system in rural areas.
 I have successfully accomplished feasibility studies concerning innovations in mobile health for several LMICs as an external technical advisor for Korea International Cooperation Agency (KOICA), which is a governmental organization responsible for South Korea's Official Developmental Assistance (ODA). I am also providing consultancy to KOICA as a member of Advisory Committee for health sector. Moreover, I had assumed a position of the Director of Center for Global Health and Innovation at National Medical Center (NMC) of South Korea from year of 2016 to 2018 due to my experiences and knowledge regarding appropriated and innovated technologies for health in LMICs. Even though the results of my academic researches are limited in the field of eye diseases, I believe I am uniquely qualified to successfully conduct the proposed research on innovations such as mobile health and applications based on having field experiences. I am currently professor of Dept of Medical Humanities and Social Sciences College of Medicine and graduate school of public health, Yonsei University, providing them my expertise regarding social and behavioral intervention program for global health. 
 Starting from the July of 2020, I will be conducting researches and activities both in the field and lab for surgical health system improvement at Harvard Medical School as a visiting scholar in the Program for Global Surgery and Social Change.
Education & (Clinical) Experience
Volunteer Doctor, Korea International Cooperation Agency (KOICA) RasDesta Hospital, Addis Ababa, Ethiopia, 2009~2011
Clinical Instructor, Department of Ophthalmology, College of Medicine, Yonsei University 2012~2014
Clinical Assistant Professor, Department of Ophthalmology, College of Medicine, Yonsei University 2014~2015
Director, Center for Global Health and Innovation, National Medical Center of Republic of Korea, 2016~2018
Doctorate Degree / Ph.D Medical Law and Ethics (Public Health), Yonsei University Feb, 2018
Awards & Accomplishments
Medal of Honor, Prime Minister of Republic of Korea 2013
Medal of Honor, Minister of Health and Welfare, Republic of Korea 2017
Member of Advisory Committee, Health sector, Korea International Cooperation Agency (KOICA) 2017~present
Distinguished Service Award, Asia Pacific Academy of Ophthalmology (APAO) 2019